devscripts-el - Debian Developer's emacs utilities
Aim
There could be an elisp version of devscripts. I was getting tired of running eshell every time I wanted to debuild.
Solving
Wrote many wrappers using elisp.
Evaluation
A fun thing to use. Some weird functionality.
Do M-x debuild and it will execute debuild in the current directory.
Do M-x elserv-start and then M-x pbuilder-log-view-elserv, will invoke pbuilder-log-view mode. If you left the settings as the default setting, you can find the compile logs at http://localhost:8000/~pbuilder/ with the success/failed report of the compilation results.
Download
File download area used to have the latest sources. It currently has dpatch.el and wdiff.el which are incomplete. It is now included in emacs-goodies Debian package, and is maintained there.
Screenshot of usage
It is not a very standard way to use this, but when you have compiled some programs using pbuilder, or with debuild, M-x pbuilder-log-view-function will create an elserv page to view log via http.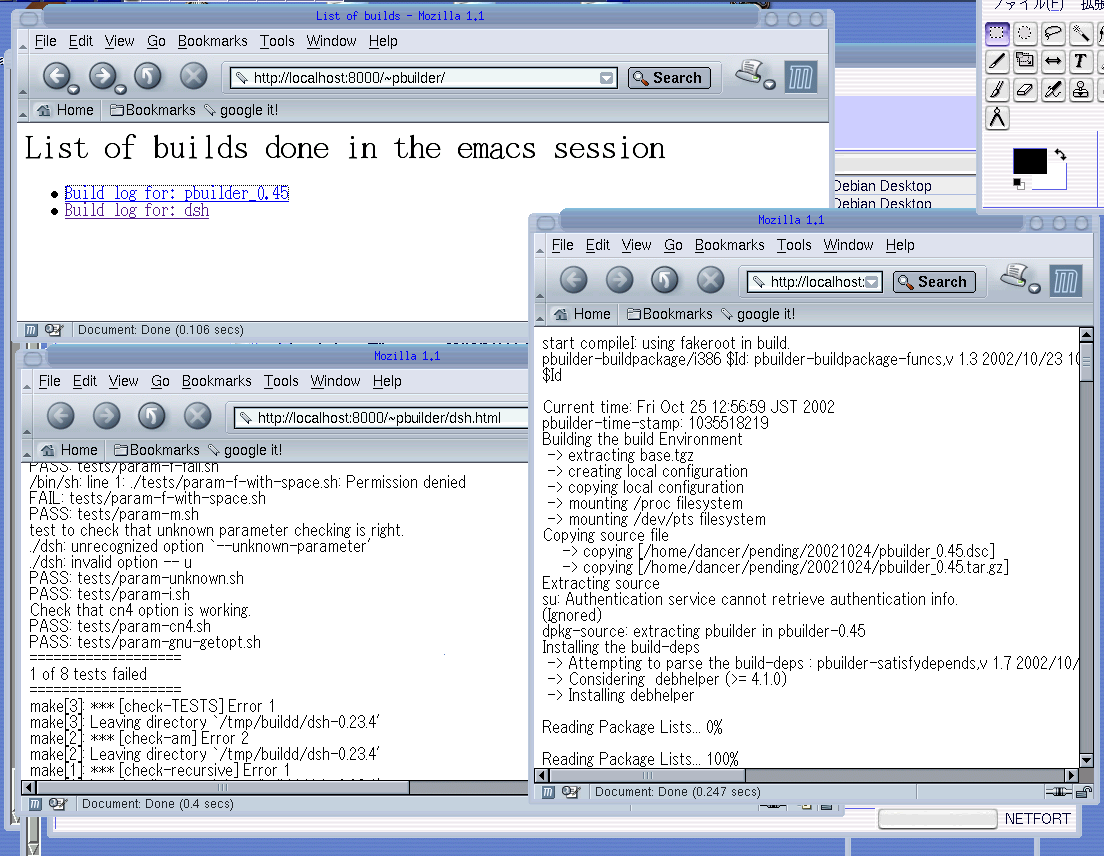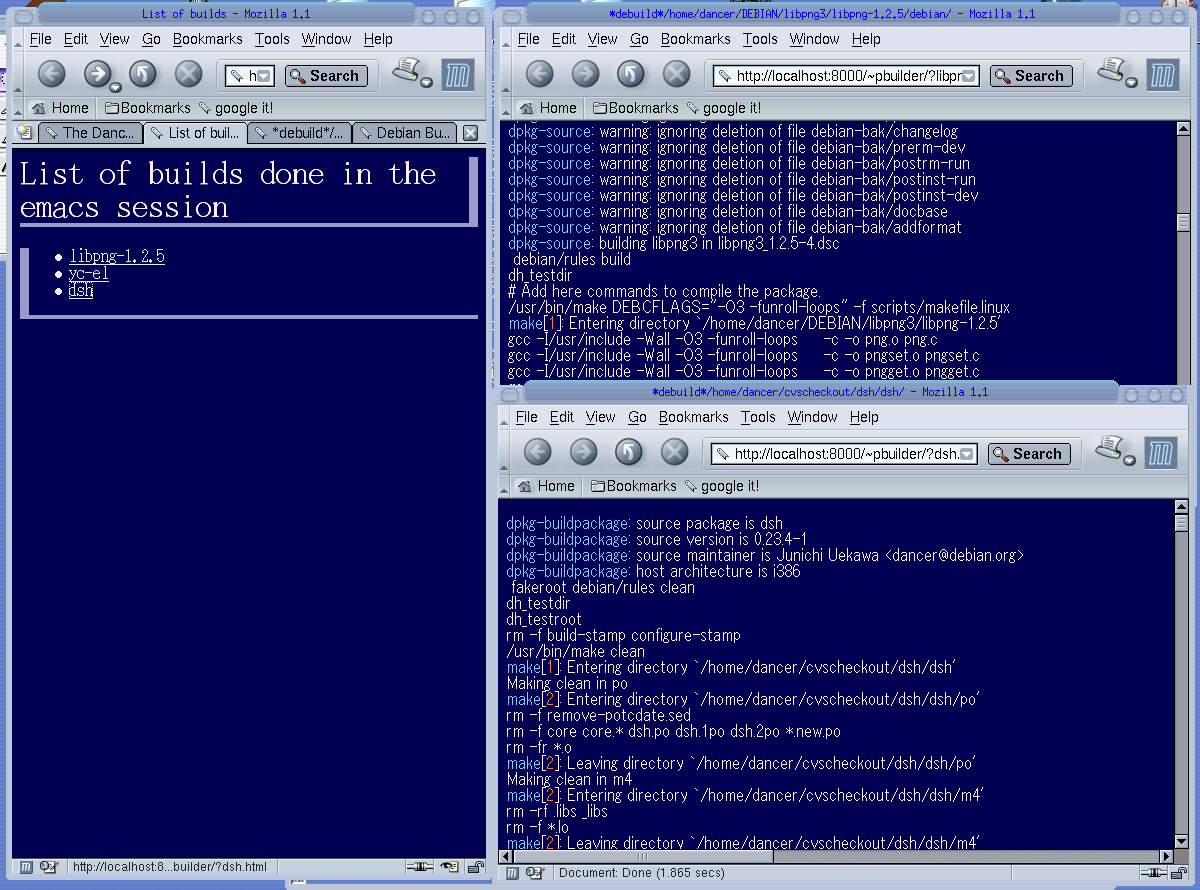 The build log listing now shows whether builds failed or succeeded.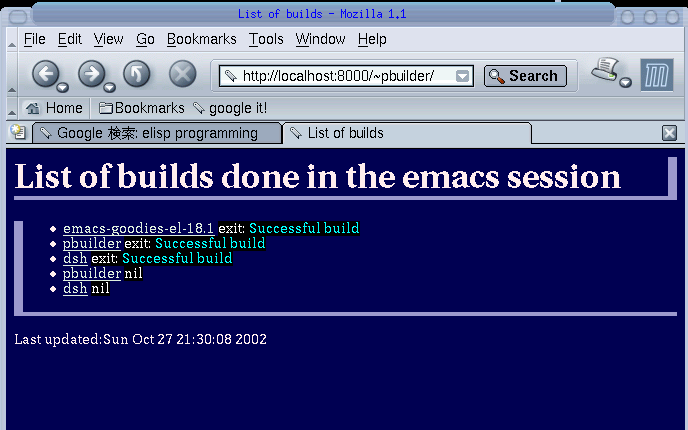 ---
Junichi Uekawa
$Id: devscripts-el.html.en,v 1.10 2004/01/11 03:19:49 dancer Exp $